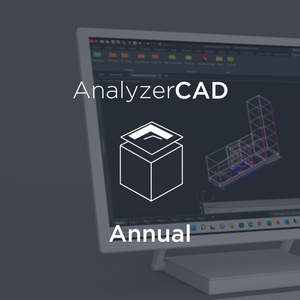 Have a question? Fill out our enquiry form and we we will get back to you
 

AnalyzerCAD handles complex jobs with ease



Analyzer CAD is perfect for saving time in creating kitchens, wardrobes, wall units, office furniture and custom cabinets.

We have included a built-in library so you can drag in cabinets to your desired size or draw your own cabinets using AutoCAD 3D Modelling tools.

Analyzer CAD has job editable settings and sets global settings while combining the ability to use all AutoCAD functions.

10% Discount for yearly subscription purchase
Secure new activation code delivered by email every 12 months -
The ultimate set and forget.