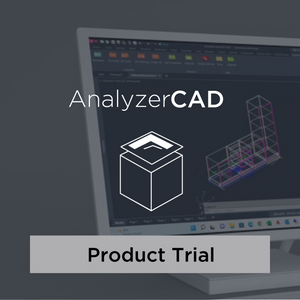 Elevate your cabinet design process with Analyzer CAD – your gateway to effortless custom cabinetry - use voucher code FREEFAST30 at checkout for a 30 Day free trial
Analyzer CAD is the perfect solution for saving time in creating kitchens, wardrobes, wall units, office furniture, and custom cabinets. With our built-in library of cabinets, you can simply drag and drop cabinets into your design at the desired size. Or, if you need more flexibility, you can draw your own cabinets using AutoCAD 3D modelling tools. And with Analyzer CAD's job-editable and global settings, you can customise your designs to meet your specific needs.

Analyzer CAD also allows you to use all AutoCAD functions, giving you complete flexibility in your design. So whether you're a seasoned designer or a complete beginner, Analyzer CAD can help you create beautiful and functional cabinets in no time.
Don't waste another minute struggling with traditional cabinet design methods. Switch to Analyzer CAD today and experience the difference!
TAKE THE STRESS OUT OF TRYING SOMETHING NEW. USE VOUCHER CODE FREEFAST30 AT CHECKOUT AND GET A 30 DAY TRIAL. CANCEL ANYTIME, NO STRINGS ATTACHED.